I was in NYC (yes, again) this past Monday and Tuesday just to hang out with friends and do some networking at the same time. It's always amazing to me how the beat of the city can instantly change my mood. I think taking the
AirTrain
from JFK and then switching to the subway system once I get into Manhattan helps me get back into the swing of things too.
I saw old friends and former co-workers on Monday afternoon and evening and ended up eating dinner with a larger than expected group of 10 (or was it 12?) at this place called
Fatty Crab
in the UWS (that's "Upper West Side" for all of you non City folks). It's Malaysian inspired cuisine and everyone enjoyed ordering the entire menu so we could all sample and taste.
Since I forgot to take pics of my own, check out the
photo section
of the restaurant's website.
After dinner, we headed to my friend's building and had more wine at the rooftop terrace. OMG, I am so mad that I didn't take one picture in full focus since the view was AMAZING.
My flight back to Tampa on Tuesday was delayed multiple times. JetBlue was definitely not my friend that day, especially since I tend to eat when I am bored. I ate a salad, then 4 hours later I ate a slice of pizza. After that, I decided to have dessert. The plan was to choose one of these goodies but of course I ate 2. The third I devoured a day later. Oops.
I will be back NYC!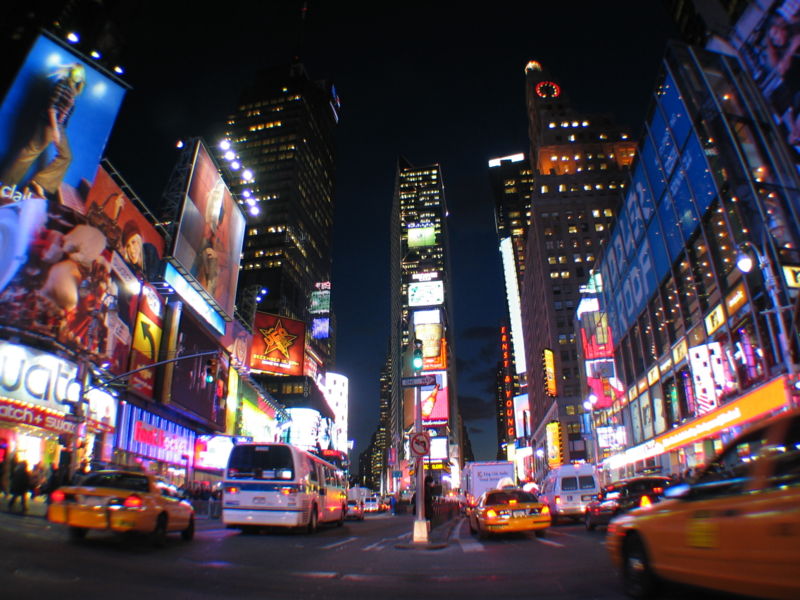 "These streets will make you feel brand new, big lights will inspire you. Let's hear it for New York!"
Jay-Z and Alicia Keys, Empire State of Mind